Reunion of the Clique
22nd May 2008, Thursday

Last Sunday, as reluctant as she is, Karen turned 30...I will be joining her and most of the rest in the "30 club" come November...

However her birthday celebration was a perfect platform to get the entire clique out since perhaps the Lunar New Year...
Haven't seen the likes of Bryan, Vincent and Miyano for a while, so it was a joyous occasion for all to behold.
The obvious absentees would be Ferris and his other half who were too caught up with the renovation of his new place.

For the past week, Chan had painstakingly coming out with the perfect gift idea for Karen as well as making the effort to get the birthday cakes... There might be something more to it but we shall not digress further.
We came straight from our Fullerton Hotel stay, and I was seemingly a bit overdressed for the occasion.
By 10pm, the gang was getting rowdy as the store was closing by 10 and we had a couple of special guests in EK's friend, Joan and Vincent's nephew, Stam. The LT staff such as KJ and Reynald were around for the initial cake cutting ceremony.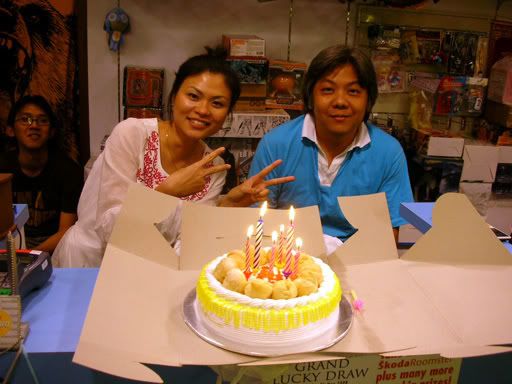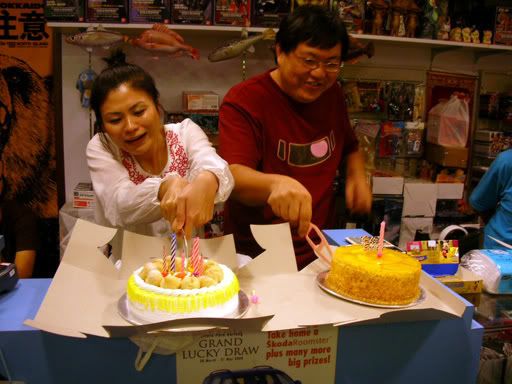 We bought 2 cakes for birthday girl Karen as well as Vincent who's birthday fell in late April but we only got to celebrate with him a month later.
It was also then we realized that our food-loving gentle giant friend despise durian as much as chocolate while his Japanese spouse too ain't a big fan of the king of all fruits.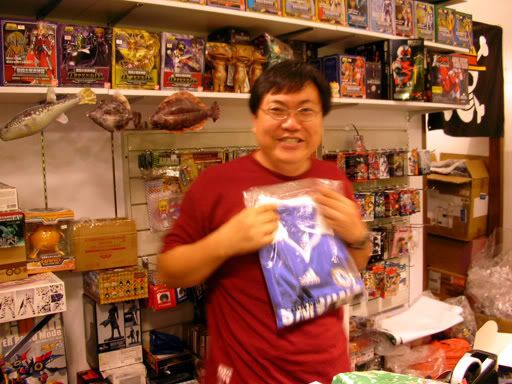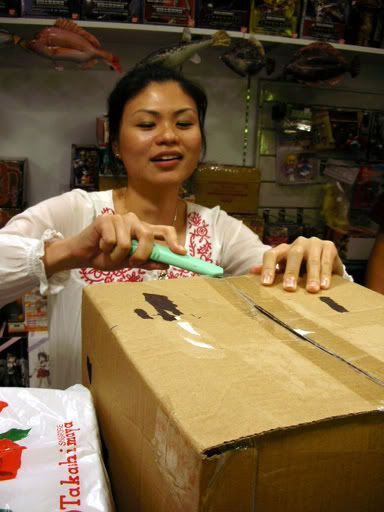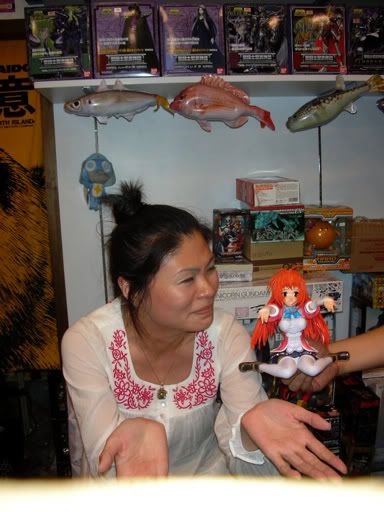 We bought Vincent a 2008/2009 version of the Chelsea FC jersey to his delight while we create another of our endless mock gifts to Karen with that awful looking "Karen" figurine which god knows why La Tendo brought it in hoping some dumbass collector who splurge on it.

Vincent informed everyone that he was recovering from the brink of hysteria and stress from his work and he might be abnormal that night especially his behavior in the karaoke room...
Well the antics he pulled were all too normal for us and we needed it to set the night ablaze...
From doing head-banging to May Day's song to totally ruined Michael Learns to Rock's "Paint My Love" to rocking it out with Tay-chan with a medley of Wu Bai and Zhou Chuan s' songs and even hope on the centerstage with his nephew to do a parody of the young w-inds with "Be with You" which got the entire floor into uncontrollable laughing fit..I was even tearing while trying to finish the song....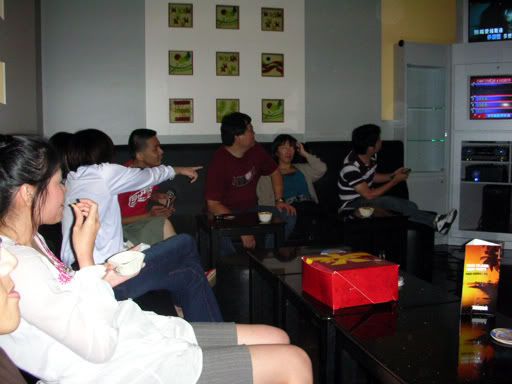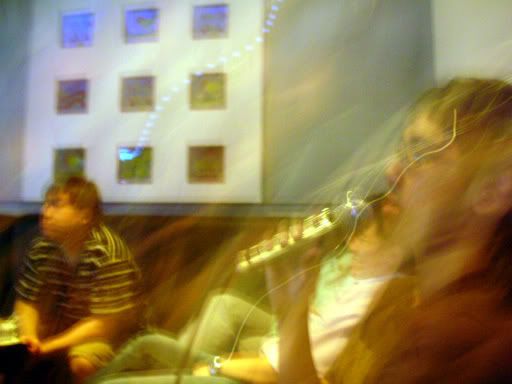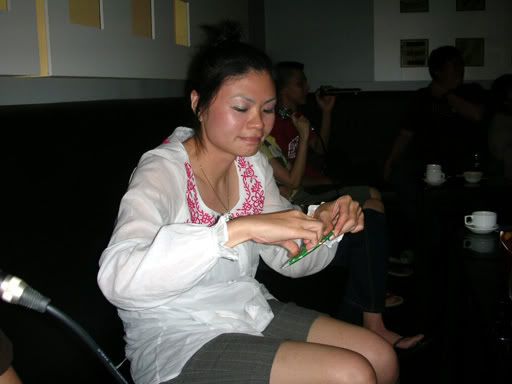 Karen finally received her actual gift by stroke of midnight....Should be Takashimaya gift vouchers but miscommunication from Bryan who bought a hefty sum of Kinokuniya vouchers instead....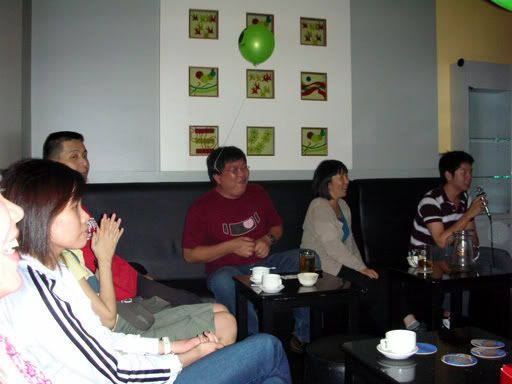 Vinny's Green Balloon, nicely dangled on his spectacles...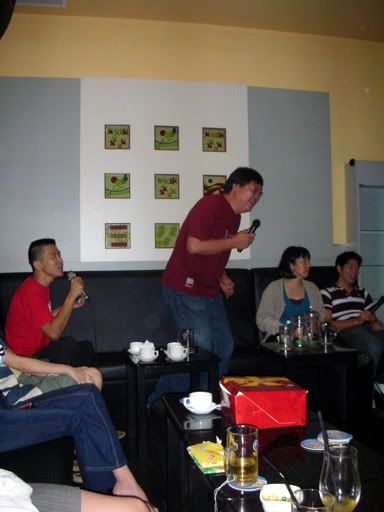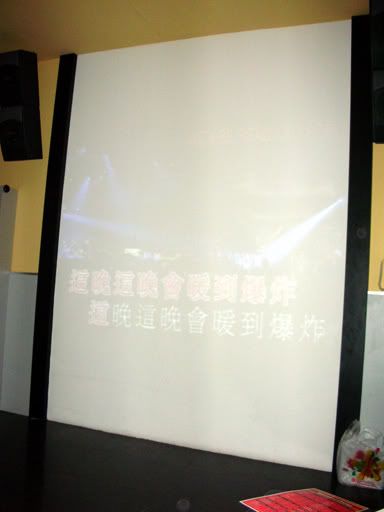 As usual, Vincent signed off with his signature song..."十分十二寸"


We left after that whiny George Lam Canto pop track and was startled by the $21 we had to pay for parking inside the shopping mall...damn bloodsucking management.
The bill for the karaoke session divided to around $50 per person which really was over the hill for me...no doubt it was enjoyable, what happen to those days when karaoke is no more than $10 or so...
I will surely forbid myself from anymore such karaoke session which sees my wallet getting lighter after each visit...

Japanese word of the day: 自由にしなさい (Unleash) Vinny surely had unleashed his suppression that evening