Shit in Serenity, Anyone?
19th April 2006, Wednesday
Barcelona edged Milan at San Siro in the 1st leg of the UEFA Champions League Semi-finals with a goal from their French winger, Ludovic Giuly surely would fulfill Frank Rikjaard's men's dream of hauling the double this season but should left the Milan fans on the edge of their seats, biting their fingernails, sweating over the bleak possibility of their team overhauling the mighty Catalans back in Nou Camp next week... Hope they don't get too fustrated with the results and vent their anger upon innocent parties as of their aggressive Inter counterparts recently, especially with the fact that my lass lives so near to the famous stadium now....
Haven't heard from her yet today, but there was a missed call on my mobile while I was immersing in my run at the gym but since that tell would reflect an unearthly time of 6.30 am from her side, I kind of dismissed the call with no identification given to be from her. Well do hope she does give me a buzz real soon....
The weather been getting really soggy this couple of weeks which is fantastic if you planned to stay home/office bound all day long but preferably not schedule any outdoor activities 'cos you might been thrown a "wet blanket"...literally...
Local news these days been harping over the forthcoming General Election which would most probably be held on the 6th of May (lucky my buddy is coming back a week after, if not he gotta vote as well when he knew nuts about local politics).
Meanwhile everyone's favorite villain, T.T. Dulan (shamed CEO of a bogus charitable organisation) has been put on trial and rightfully so...
There was a huge article blazing the front page of the "Home" section of Straits Times today regarding the fact that educational institute should magnify the importance of sex education locally as it could be the root of the suicide of a JC2 boy who decided to end his truncated life due to the fact that his private parts is way too minute for his liking... hey wait a minute.... this fellow got a girlfriend at his age and yet he was more concerned about his urinary appendage been too pathetic as compared to other boys (that is if he had seen the other boys')...man what is this world getting to...
Anyway had shot some pictures of our revamp toilets to send to my lass and thought might as well post it here as someone did made a request to do so (yes Cheryl it's you, don't hide from reality):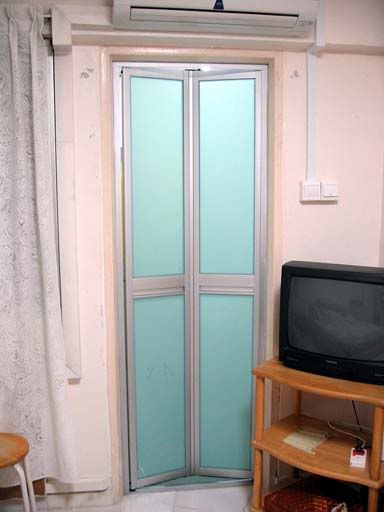 There's a small possibility of the silhouette of someone bathing inside could be seen but hey we like the shade...







Not 6 star hotel standard, but sure beats what Grand Central Hotel can offer for their best suite...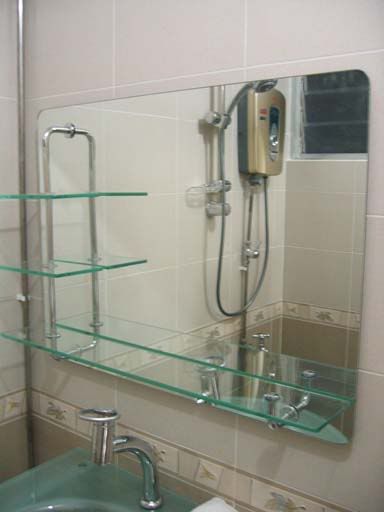 The final piece of the puzzle arrived the day before and it was actually present all along in their warehouse yet the lady boss failed to check properly and drew our irk over her arrogant way of handling customers.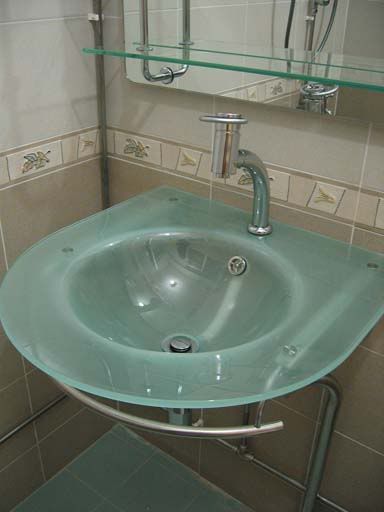 Well my characters in "The Sims 2" had a nice bowl-shaped basin, so I want one too!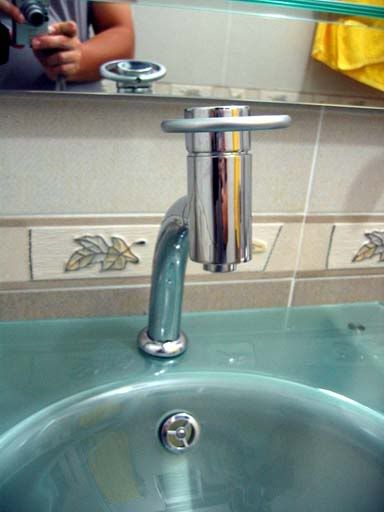 State of the art tap which kind of hinder my head movement while washing my face.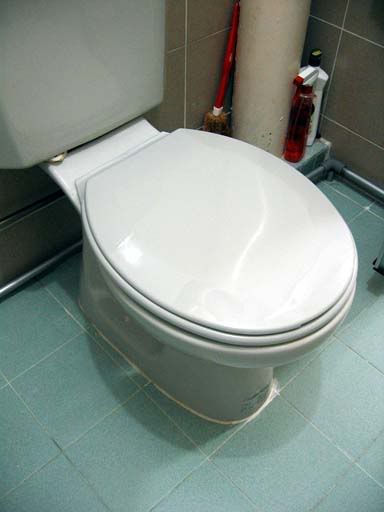 Same old toilet bowl but a more sturdy seat which could not crack when my huge behind squashed upon it.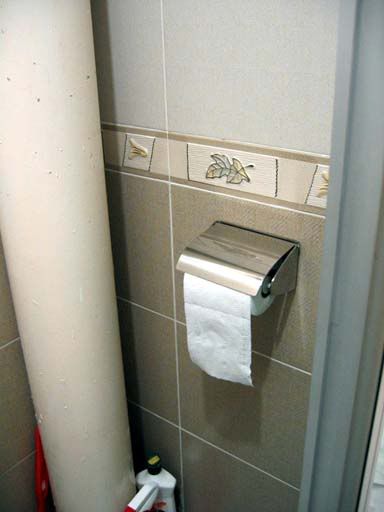 Stainless steel toilet paper roll holder which is more stylish and convenient than the porcelain ones that was embedded on the wall.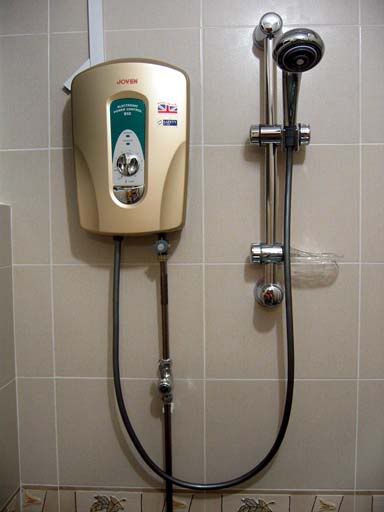 The water heater system which promised greater jet of water for shower and yes we find gold elegant, don't instigate further.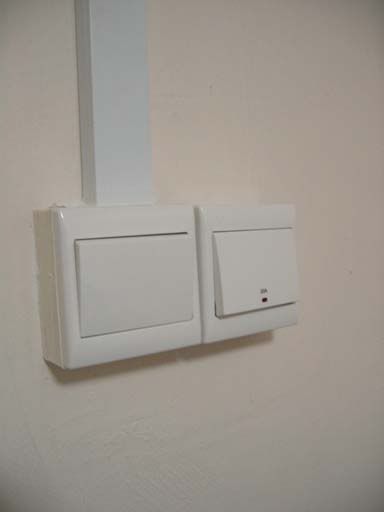 New switches as well which is easier to handle and locate even when it's dark and you are barely awake.







Foldable stand to hold our towels which is slightly space saving yet we need not fear the possibility of our towels and clothing accidentally dropped on the wet floor due to poor grip on the rods.







Elegant soap dispenser as requested by my sister.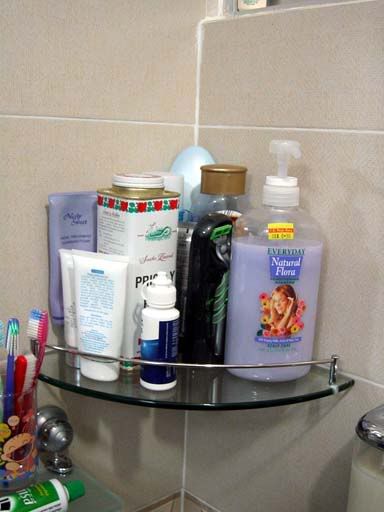 Complimenting the whole "glass & steel" theme of the toilet but Mom chastises us all day to keep it spotlessly clean.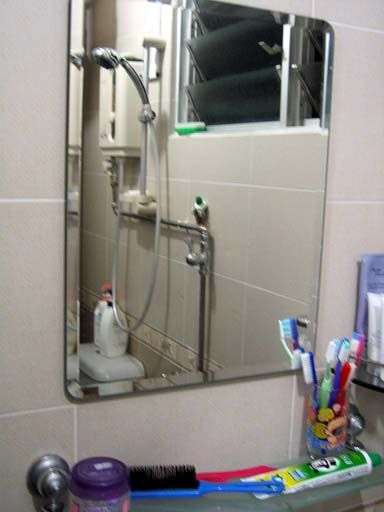 The new mirror for the common toilet, now can even see my belly button while I am showring...ok ok, I know you guys don't want to hear about that.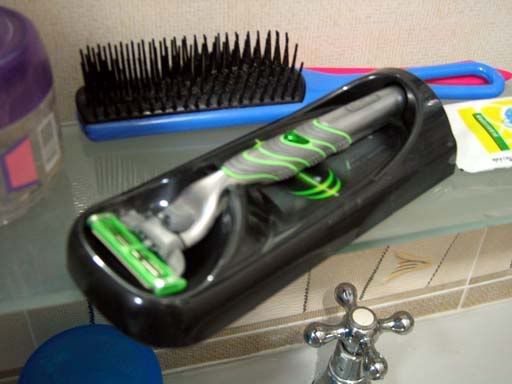 Not really part of the revamp toilet but just to highlight how sucker I am. For the first time ever I actually invested on a shaver (been using the same one which was a free gift for like 5 years) and this cool green one from Gillette with electronic parts which could massage your pores to enable smoother shaving experience. So far I don't feel it and I actually intended to buy a cheaper version at $17 but in the end the not-so-good people from the supermarket actually put this piece which cost $4 more expensive on the wrong stand...To add salt to my wound, all of the shavers should come with a spare battery but not mine....see this is something to lament about rather than "small penises"...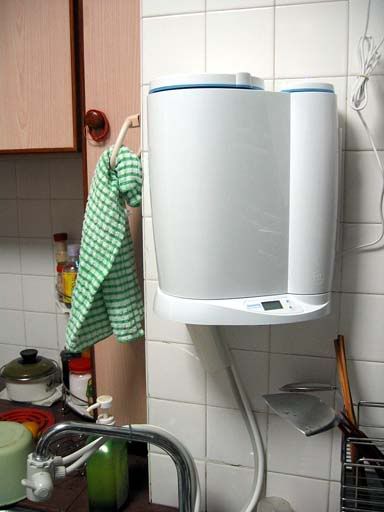 A gift from my lass for the family, a water purifier unit selling at her sideline company which actually pass your water through U.V. radiations which is much safer for consumption straight from the tap, rust-free ones of course.

Japanese word of the day: 満足する (Satisfied) Everyone in the household is satisfied with the outcome of the revamp despite all the hardship, inconveniences and tantrums threw my Dad during the whole process...