The Deciding Factor
27th April 2006, Thursday
What a soggy morning for the supposedly Nomination Day for the residents of various constituencies to check out more importantly who are the gutsy opposition parties dared to face an uphill task against our ruling party. It was rumoured that mine would be contested by a lady from the party who's emblem is characterized by a mallet and should be a fresh face for many... but in terms of politics, the physical appeal means almost nothing but surely beats that wretched-looking old fag running as the opposition 5 years back.
I braved through the relentless rain to work, my mind still much perplexed by what decision I am gonna make for my career but seriously I already had the answer, just wanted to convince myself I am making the correct one that's all...
The deciding factor as the title implied is perhaps a change in working environment...
3 and the half years in the same place despite a change in location but the system and culture remains can be suffocating for some while others strive on it.
For me, I am very used to it but at recent times, got the curiosity to explore new grounds which was what I told the French manager when I just met her to tell her my decision.
However nothing is solid thus far as I still have to meet the head of the department who had been notified and graced my CV and felt I would be the right person for the job as well...
Will meet him after lunch and we'll see how.
If everything goes as planned and they are certain that I am the right person for them, they would notify the HR department who would be contacting next week about the contract signing.
Then comes the catchy part, the 3 referances I would need and one hopefully be my current supervisor.
That would be the hardest task and to even break the news to her that I am leaving can be a hard pill to swallow.
As I had mentioned one time too many that unlike the case of the girls when their departures are imminent, mine would be a blow caught totally unexpectedly.
To further aggravate the situation, it seems like the whole place would be buzzing with a lot of new projects and manpower would be in dire needs.
Most importantly I want to let my supervisor and hopefully Old Hag, our admin deputy director know that I am leaving in a amicable notion with the least bit of discontentment or disgruntle, just have to watch how I phrase everything when I break the news once it's finalized.
I'm already having butterflies in my stomach just thinking about it.
Anyway back to something less vexing, finally my room is halfway completed with the arrival and installation of the LCD TV which thus far has managed to fansinate me with its capability though the "wide" view and toned down color tone don't really go down well with me, below are some pictures I took of my new furnishing and the TV: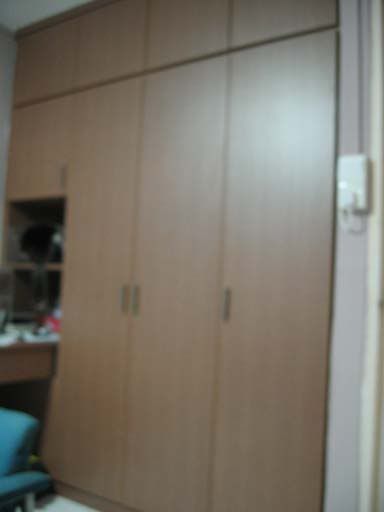 An Overview of the Wardrobe, the skin is known as light colored zebra-print which really matches the lavender mist color of my wall.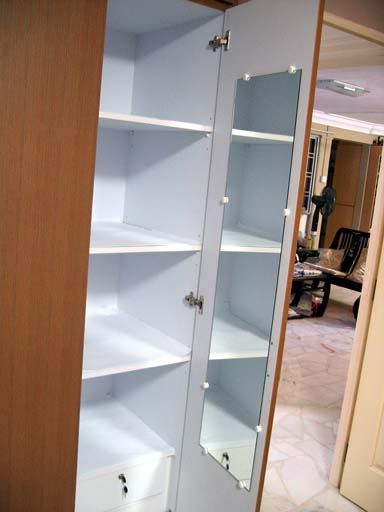 For the folded clothings with 2 lockabled drawers for something important like old reciepts, brochoures etc.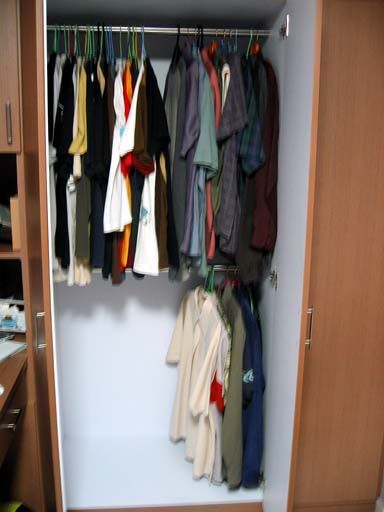 For the clothings on the hangers, got a feeling this column would be void of my clothing in months time.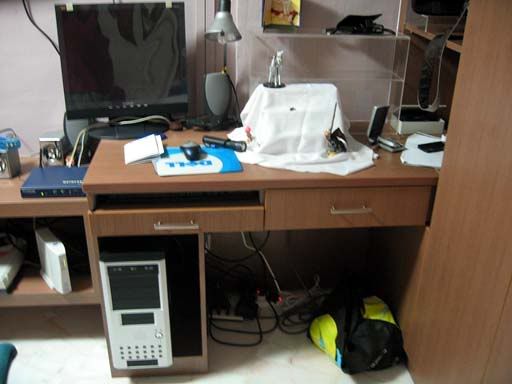 I know it's a bit sqeeuzy with the PC's monitor and speakers and I even placed a display casing but should be good enough to do my photoshoot.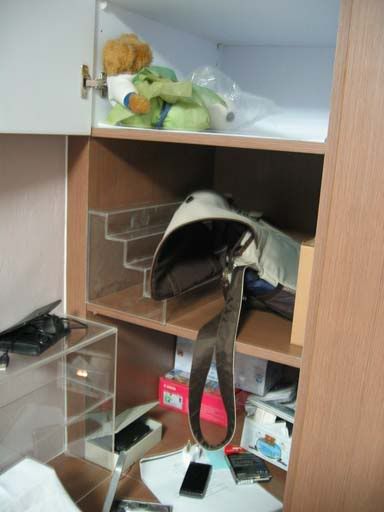 Some shelvings and cabinet on the left of the workstation to hold some regularly used items such as nail-clipper, back-scratcher and ear-digger.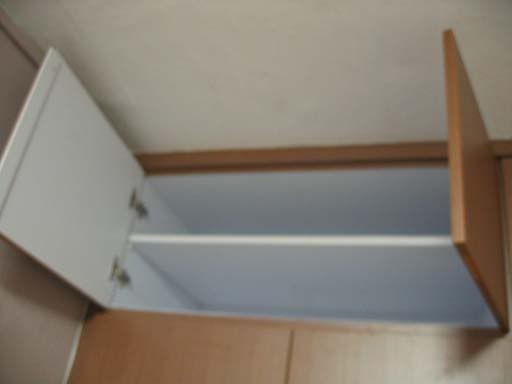 To put extra pillows, bedsheets, luggaes and dismembered corpses.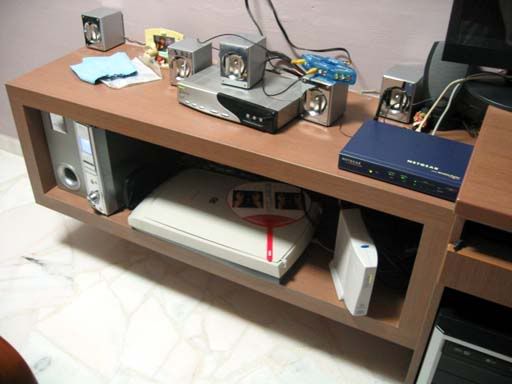 Never look within the hollow space unless you wanna be tangled in the web of wires.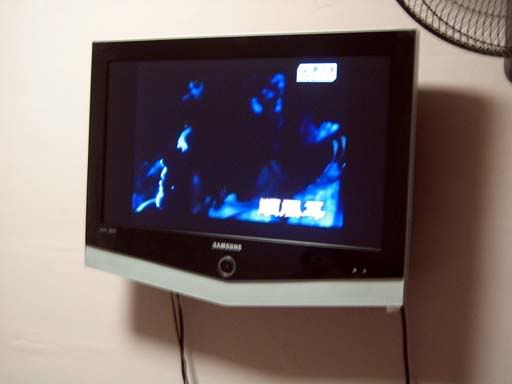 Luckily the Best Denki never sent this to my neighbour if not like the TV commerical, I will never get it back.



Please bear with the mess.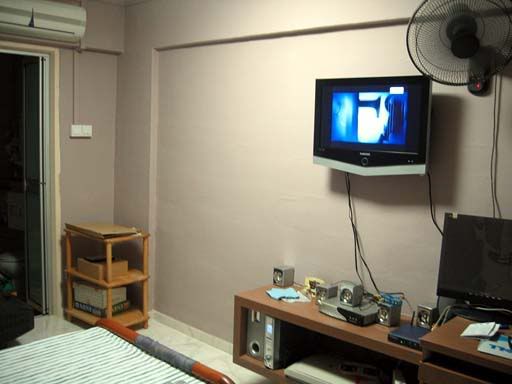 The huge gap in between, ready to spend more money for a customised book shelf.
Speaking of which, as expected I was quoted a rather high price of $850 for that bookshelf which some mean bargaining need to be done when the couple are here once more.
Anyway just got back to a chat session (less formal than an official interview) with the 3 P.I.s of the group I would be joining (well most probably at this point) and they gave me an insight on what to expect of their "manufacturing production" style of work which I should take note but the 3 (a Chinese guy with American accent simply known as J.J., a stocky Caucasian named Martin with a room as messy as mine and a more eccentrice guy named Mark whom I had met before when they came seeking for our service sometime back and he still can recall meeting me before) are really nice guys who are passionate about their job and looking for capable people to join their team...
Evrything looks rosy and the contract and other paper work should be processed by next week which would be an ordeal for me, breaking the news to my supervisor.
By the way, she is in a very precaious mood at this instance as a lady from the admin whom she had known for years just passed on after been battling with breast cancer for a while now...
So ladies please go for regular mammogram check!

Japanese word of the day: 環境 (Environment) Got a change of both living and working environments at one go...